Indonesian
The Glen Waverley Uniting Church has an Indonesian fellowship that worships at 1:00pm on Sundays on zoom. This worship is in Indonesian and English alternative weeks. There is a Communion service each month.  For more information contact Lucky Kalonta([email protected]).
Bahasa Indonesia
Gereja Glen Waverley Uniting Church sekarang mempunyai sekelompok anggota jemaat orang Indonesia yang datang berbakti pada hari Minggu jam 1:00 on zoom.
Kebaktian ini diselenggarakan baik dalam Bahasa Indonesia maupun dalam Bahasa Inggris bergantian. Perjamuan suci diadakan sekali sebulan.
Keterangan lebih lanjut bisa diperoleh dari Bapak Lucky Kalonta ([email protected]).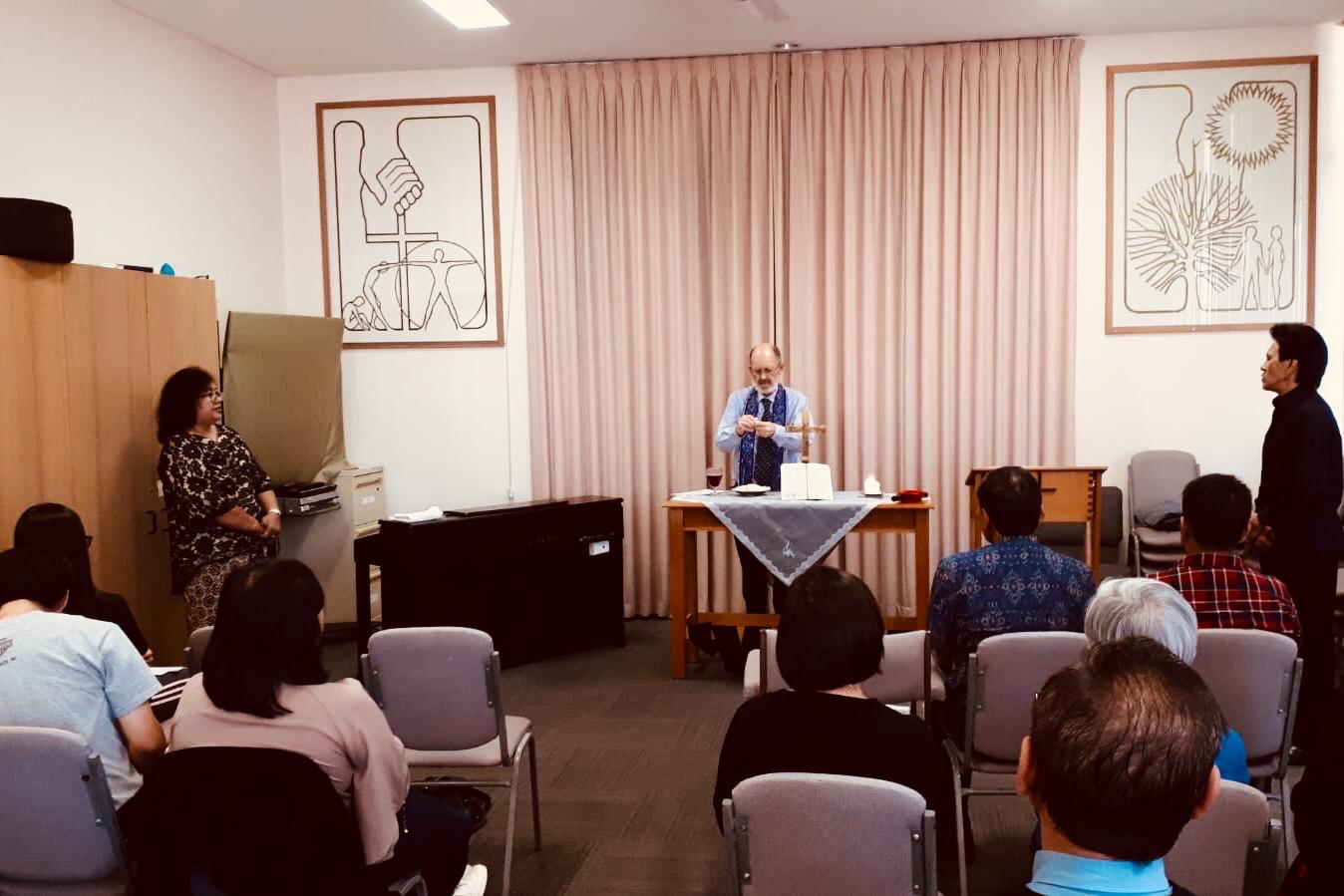 English Conversation classes are held on Thursdays 11am-12 noon (during school terms) in Room 4. We have four tutors and one community helper. The co-ordinator prepares the roster and suggestions for topics, each term. Some tutors like to choose their own topics. Activities include games, reading, answering questions (orally and written) and speaking. There are usually between five and eight students.