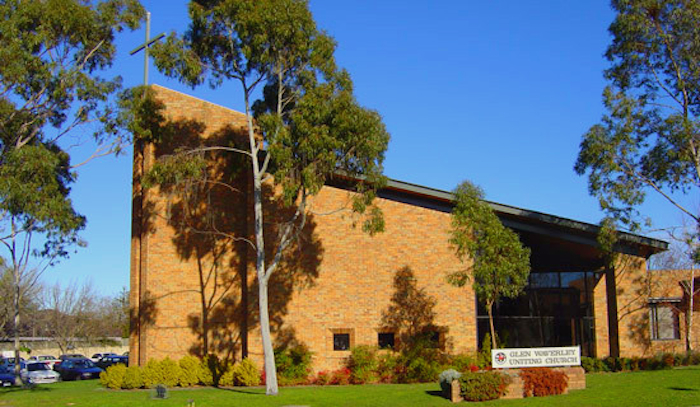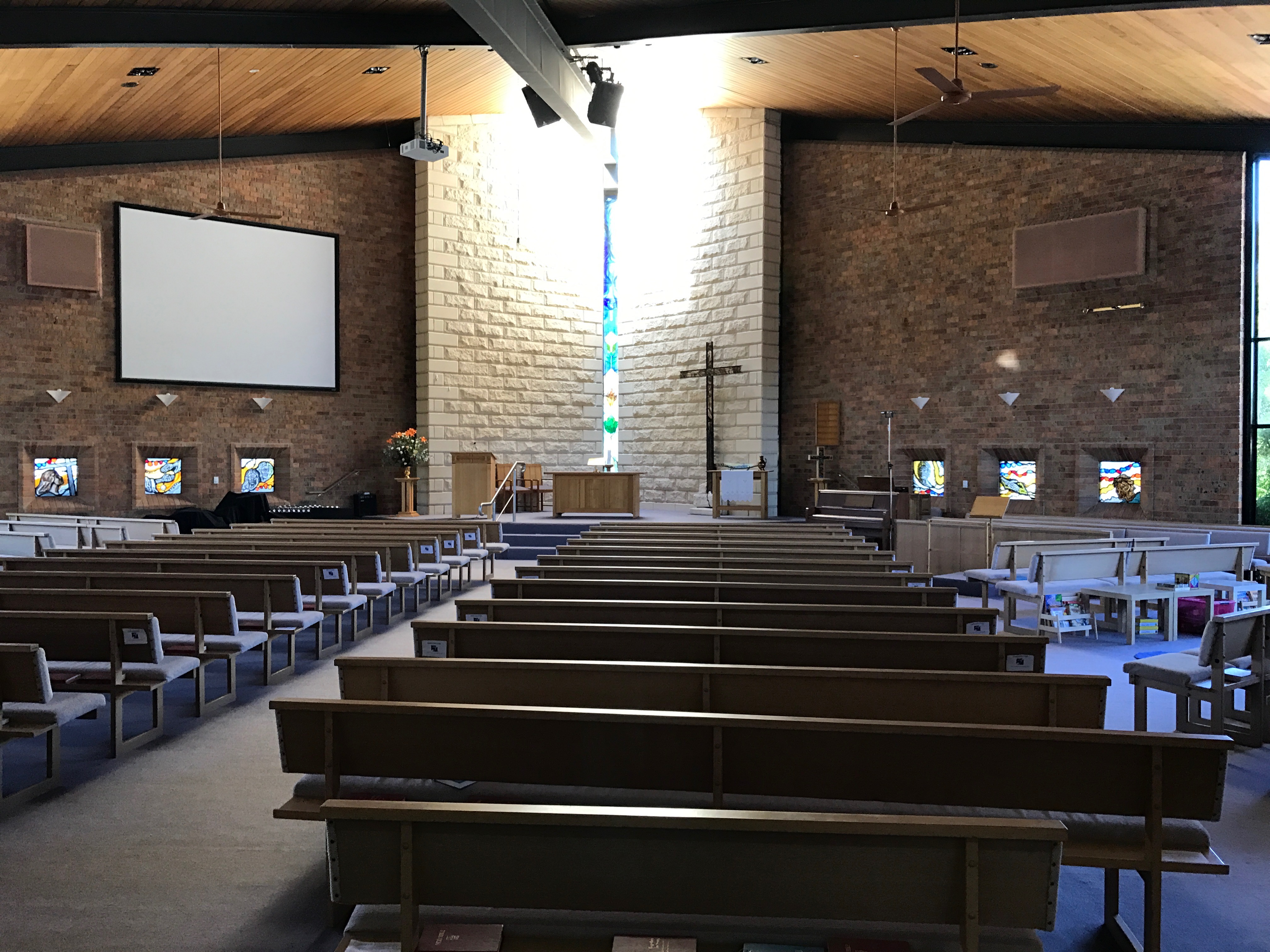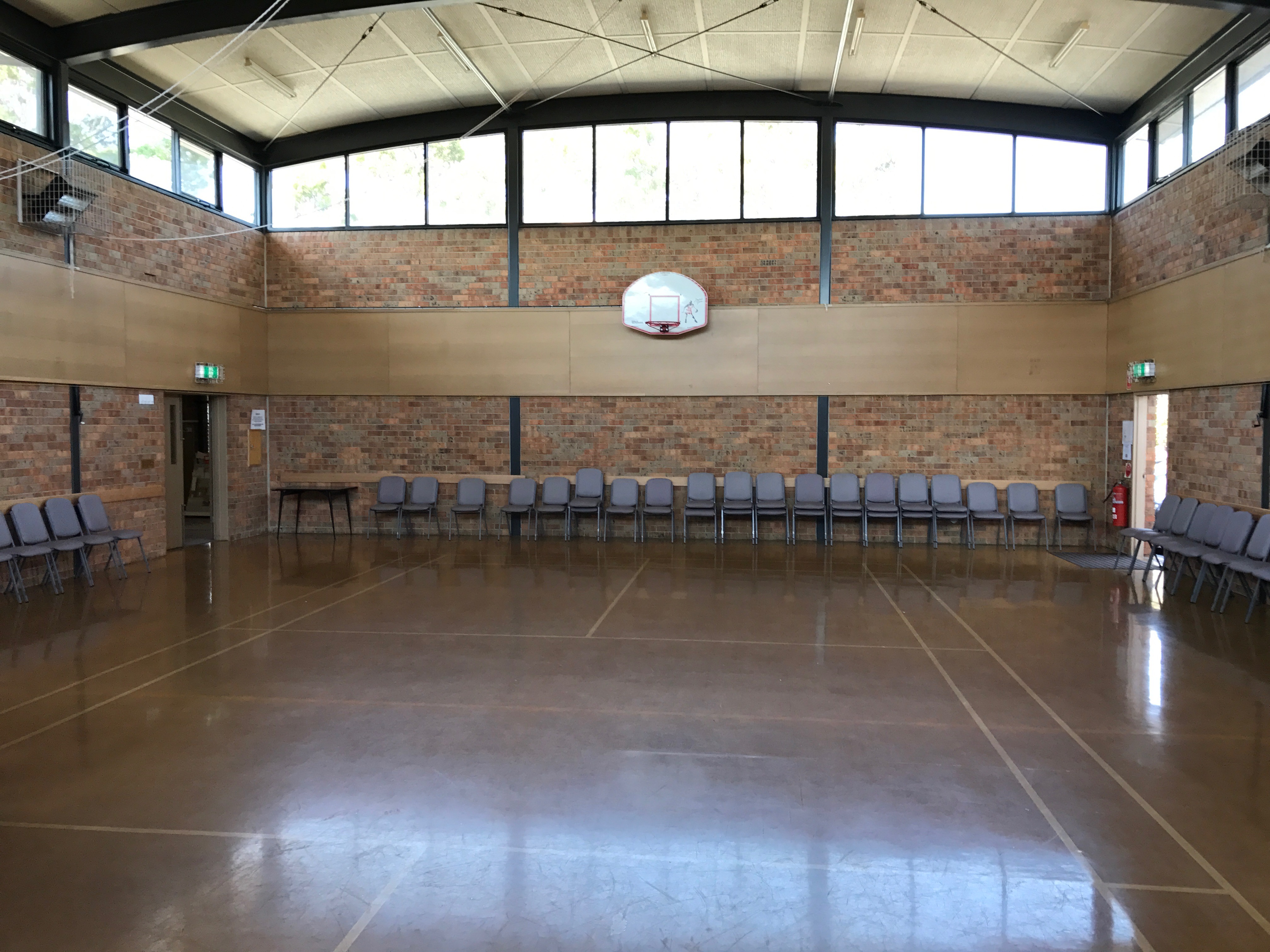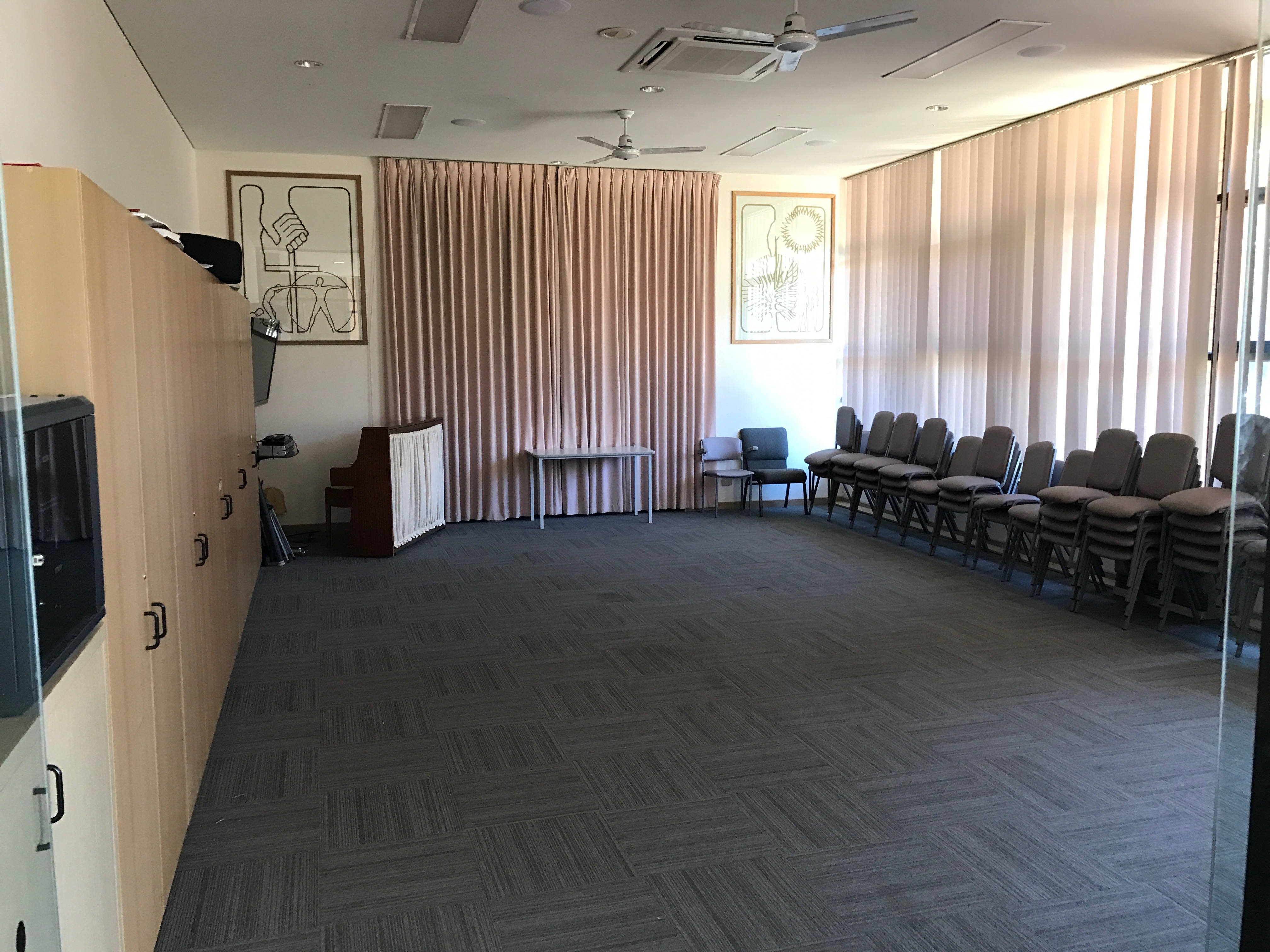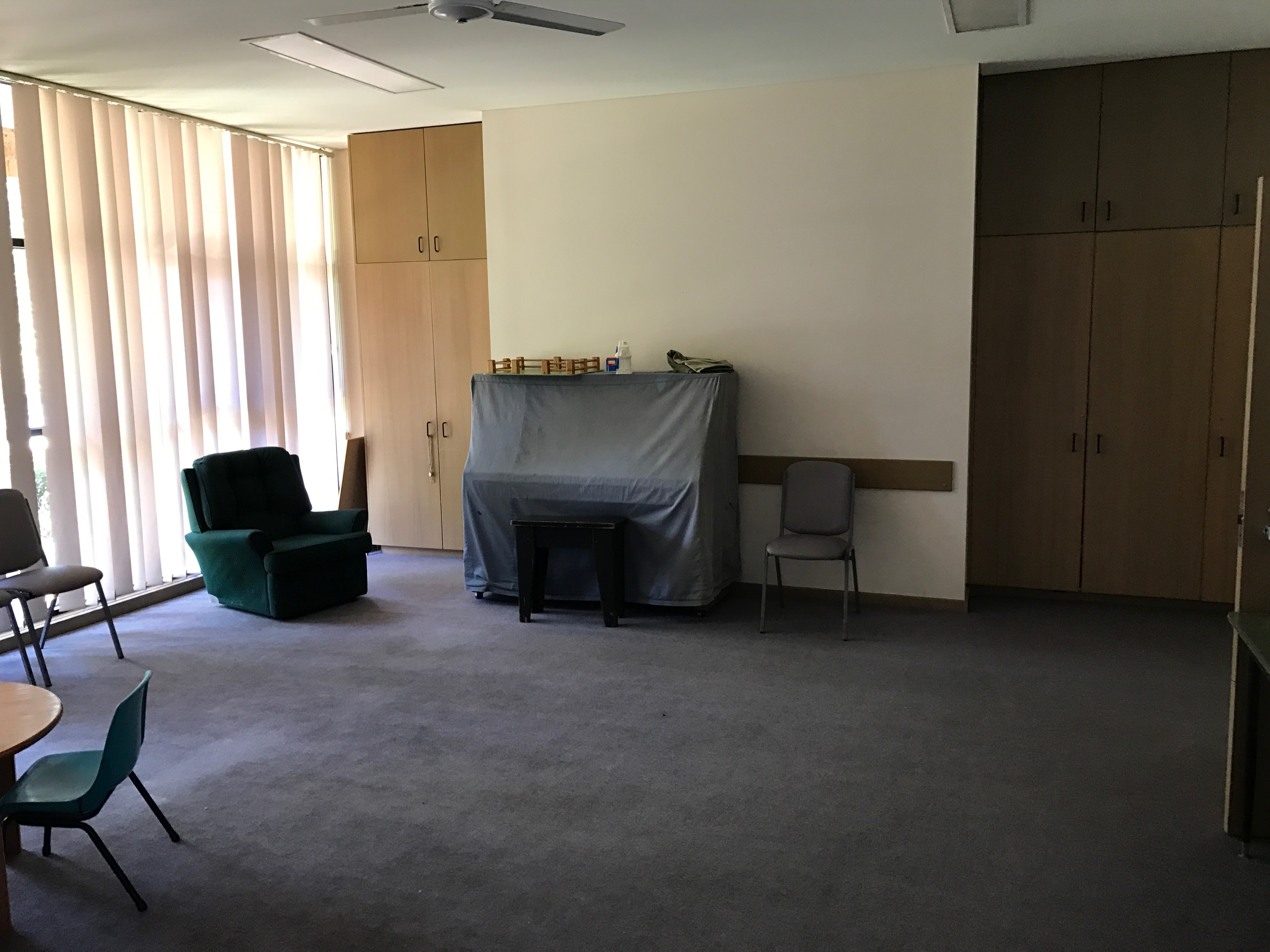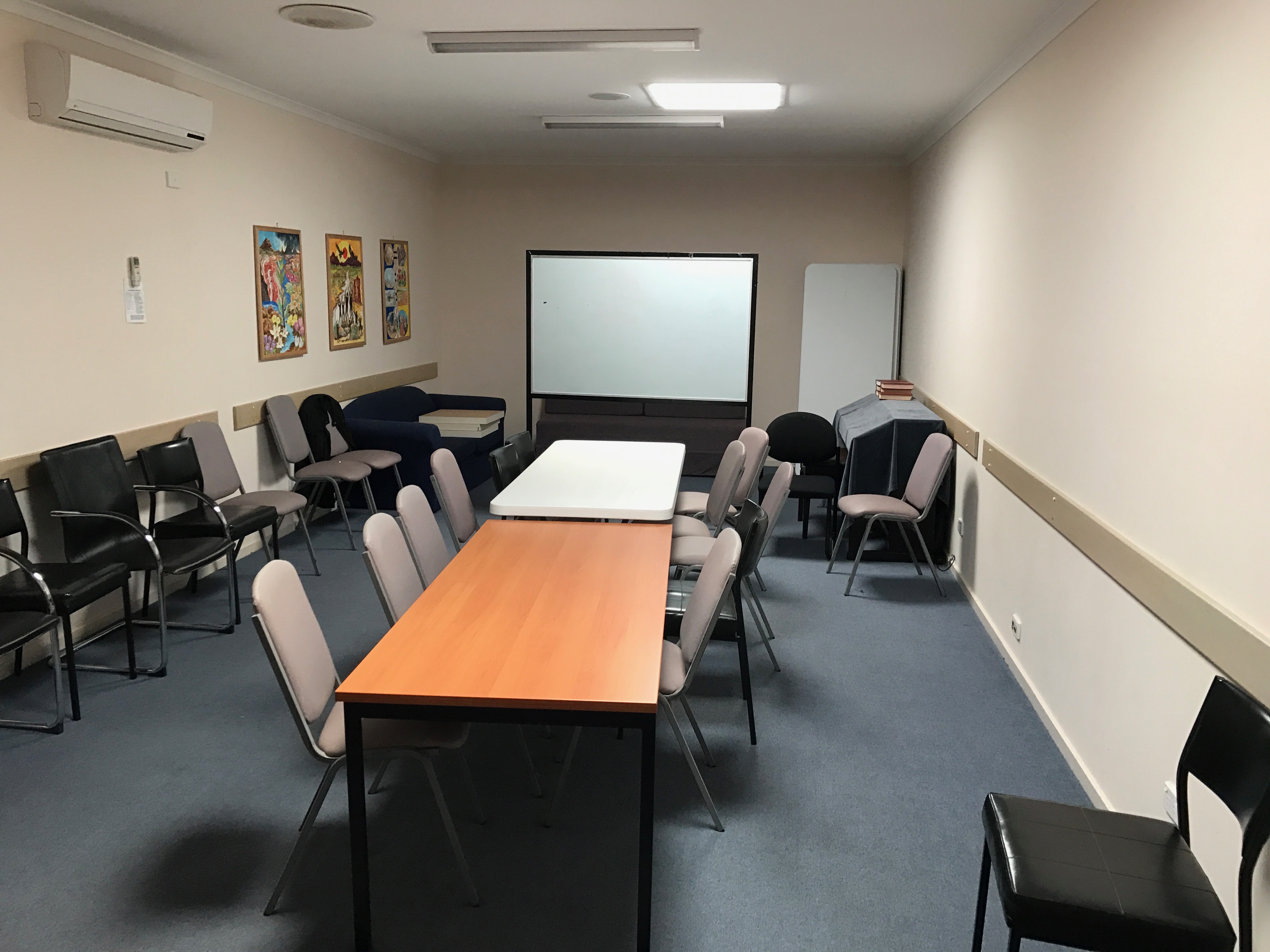 We now have solar panels!
Glen Waverley Uniting Church is fortunate to have some great facilities that are available for hire. Offering a variety of spaces including a traditional church for weddings, a large hall, small meeting room and children's playground which allow us to cater for most events. We also have a 5 star rated kitchen making self-catering that much easier. Offering private, community and commercial rates it is well worth seeing our facilities. As we are a church with many worship services on a Sunday, we do not hire out our facilities on this day. We only allow alcohol and smoke free events. If you are interested in hiring our facilities, please complete the online enquiry form below or telephone the Church Office on 9560 3580 between the hours of 10.00am till 2.00pm, Monday to Friday.
The congregation occupies a modern set of buildings on the corner of Kingsway and Bogong Avenue in central Glen Waverley, across the road from the Glen Waverley public library, and behind the City of Monash Civic Centre on Springvale Road. There are hotel and motels in close proximity and numerous coffee shops and restaurants in the immediate vicinity.
The building comprises a large 350+ seating multi-purpose temperature controlled worship area, a hall that can accommodate 150 people seated for a meal, four multipurpose meeting rooms that can seat 20 to 50 people and a large foyer/fellowship area, all served by a large kitchen.
The worship area is well equipped with newly installed air conditioners. The entire complex can handle conferences with portable whiteboards and limited video and audio equipment.
The complex is a no smoking and no alcohol complex. Onsite parking is very limited. However, there is extensive public parking in the surrounding shopping precinct. Hirers cannot book the church carpark which remains available for anyone using the facilities at all times.
Charges are flexible and competitive starting at around $30 per hour for some smaller rooms. The worship centre, if available, can be booked for approved concerts, weddings or funerals with charges commencing at $150 per hour. Flowers, and food for functions can be arranged by negotiation.
For example, there is a fixed price of $300 for worship centre hire for weddings, which does not include rehearsal time, that comes at an additional cost.
We also offer a room and playground area for children's parties at $50 on Monday to Friday and $60 Saturday, for up to 3 hours at selected times.
All hirers must provide their own Public Liability Insurance or they may purchase single event cover from our office at an additional charge.
Please contact the office for bookings on 9560 3580 between the hours of 10.00am till 2.00pm Monday to Friday. Inspections can be arranged by appointment only.
Glen Waverley uniting Church has an approved Food Safety program that must be followed when hiring our facilities.  When booking facilities for a function that includes food and drink you must advise the Office manager of your requirements and follow the Food Safety program at all times. There are posters on the kitchen walls which will remind you of the basic food handling requirements.
This short video is designed to help you understand what you should do when preparing and serving food at any outdoor event. This video is owned and distributed by the Victorian Department of Health for training purposes.
The Office Manager can also provide you with posters and other information on food handling.
Please remember, we do not allow any alcohol on the property, this includes champagne, wine and other beverages that contain alcohol.
Facilities & Hire Enquiries