For December 2021 and January 2022, Sunday morning worship is at 10:00am
10:00am Sundays for December 2021 and January 2022.
Worship Services
Normally live streaming every Sunday – see 'Latest News' below for changes during Covid-19 restrictions.
Weekly Meditation
4PM Tuesdays
Weekly Prayers
7AM Wednesdays
Weekly Reflection
7:30PM Thursdays
Giving
To contribute to the ministry of our Church, or say thank you for our Worship Services, Weekly Prayers and Reflections, we welcome your support.
Online
Debit or credit card
Direct Deposit
Uniting Church Glen Waverley
BSB: 033052
Account Number: 000922198
Please label as "Offering" or "Welfare"
The book sale scheduled for March has been postponed until later in the year due to the prevalence of Covid-19.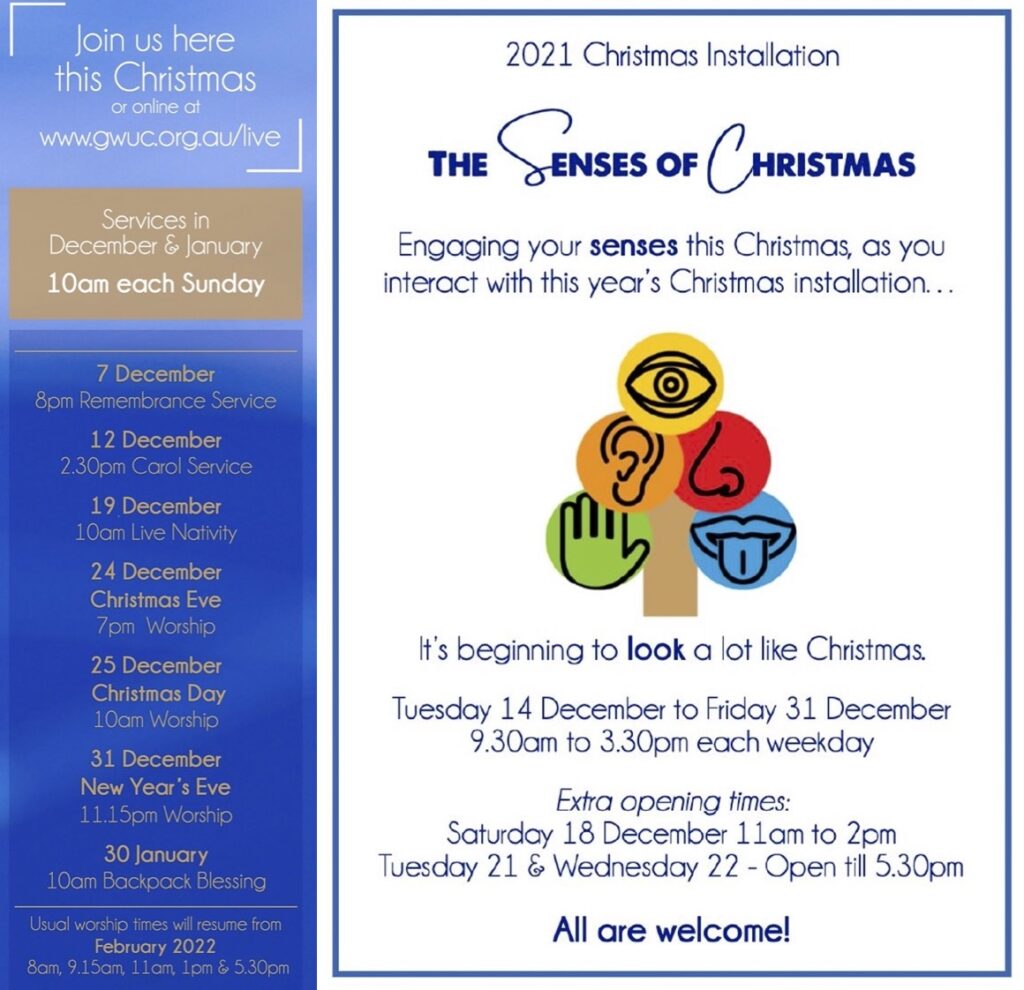 We, the Glen Waverley Congregation of the Uniting Church in Australia acknowledge that the land on which we gather is part of the traditional lands of the Kulin nation. We respect the close spiritual and cultural ties of Australia's first peoples to the land, and recognise elders past, present and emerging. We commit to work for reconciliation with indigenous people and justice for all.