Glen Waverley Uniting Church is a faithful Christ-centered community that meets God and shares in that unconditional love.
We especially welcome all those who are worshipping with us via our Broadcast Ministry – we are glad you are here!
The Glen Waverley Uniting Church is an active Christian community in the south-eastern suburbs of Melbourne.
Worship This Week – Sunday 3 December 2023
10am Combined Worship
– Celebrating the beginning of Advent (incl. Holy Communion)

1pm Indonesian Fellowship on Zoom
All are welcome.
Our 10am service can also be watched on Live Stream.
Giving
Please use the links here to contribute to the ministry and outreach of our Church. We appreciate your support.
Online
Debit or credit card
Direct Deposit
Uniting Church Glen Waverley
BSB: 033052
Account Number: 000922198
Please label as "Offering" or "Welfare"
Celebrating the beginning of Advent (including Holy Communion)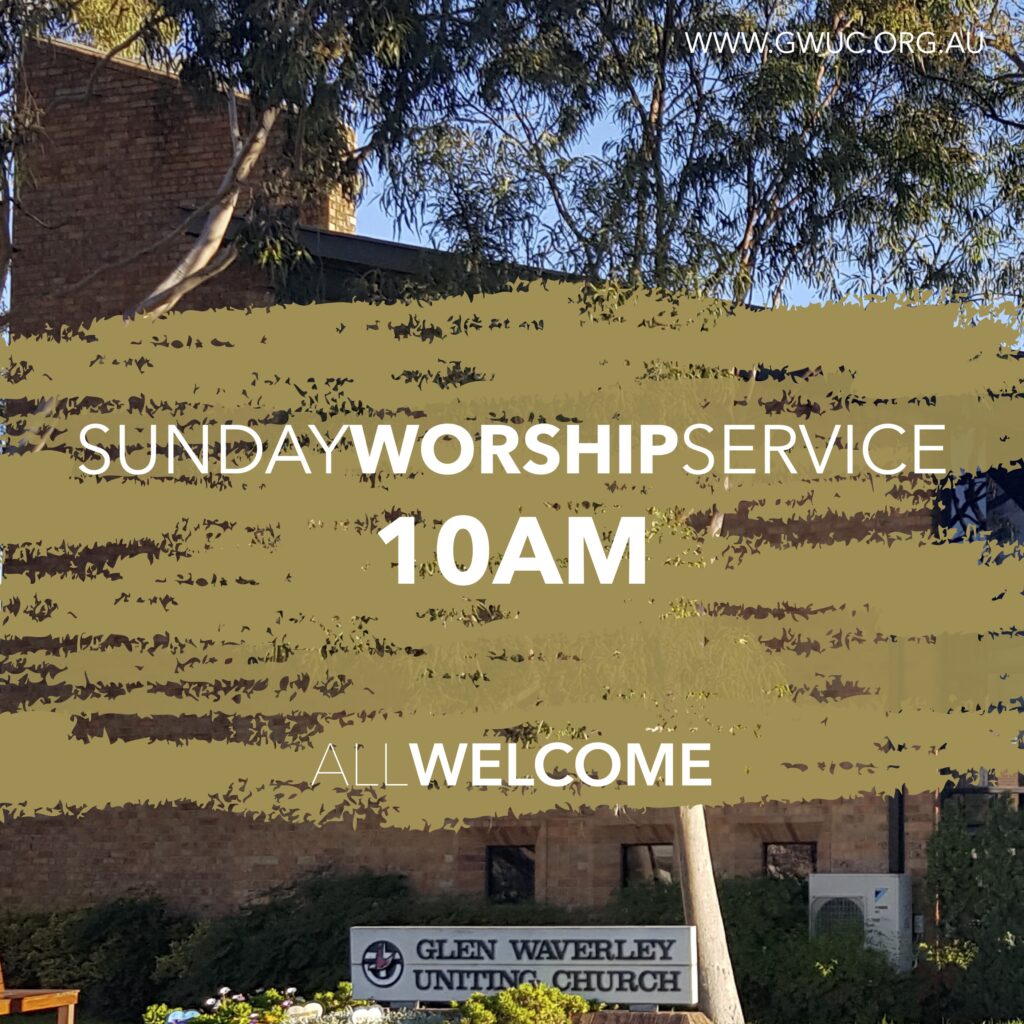 We, the Glen Waverley Congregation of the Uniting Church in Australia acknowledge that the land on which we gather is part of the traditional lands of the Wurundjeri people of the Kulin nation.  We respect the close spiritual and cultural ties of Australia's first peoples to the land, and recognise elders past, present and emerging.  We commit to work for reconciliation with indigenous people and justice for all.
The Glen Waverley Uniting Church operates in accordance with the Uniting Church Safe Church program – see https://ucavictas.org.au/keepingchildrensafe/